Observes Andrew Toward, the co-founder & COO of the money mastery ethos that underpins Edfundo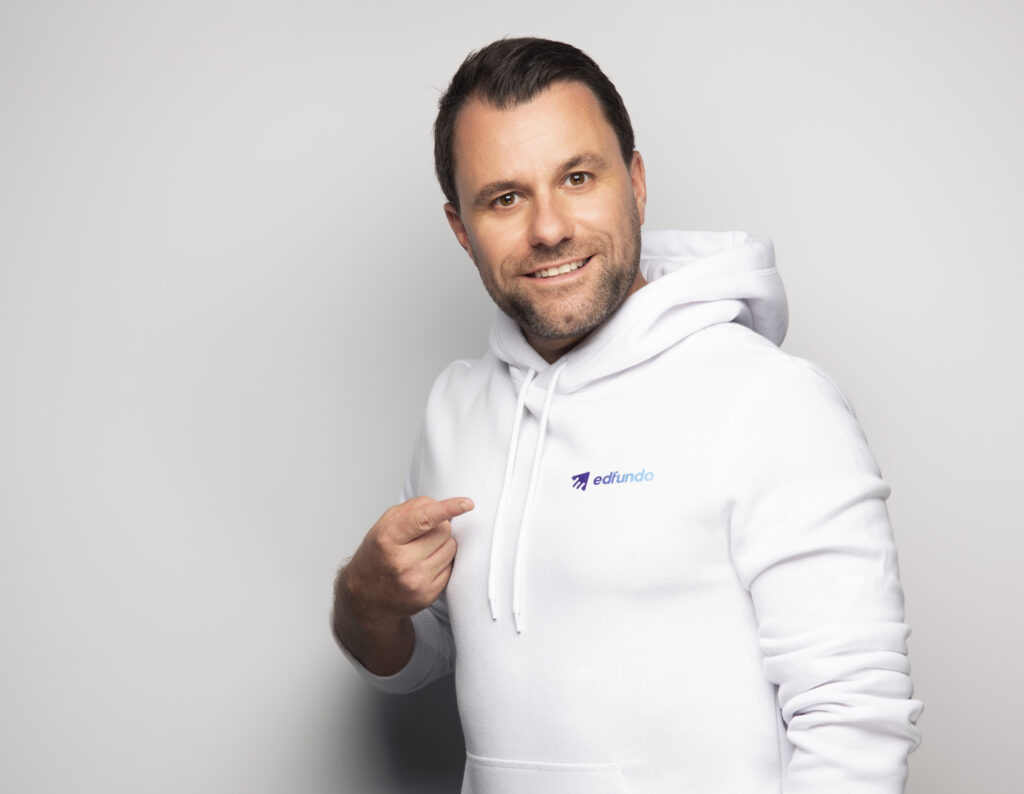 There are some big names getting behind an increasing clamor for financial literacy to become a mainstay of global education and social systems – and it could just be what the issue needs.
The Financial Times has launched its own financial literacy and inclusion campaign as its most recent charitable cause which has won the support of singer-songwriter Courtney Love who candidly admits that financial stress tends to make her go "cuckoo-bananas." Courtney, a self-confessed over spender who says she never was taught much financial literacy as a child, backed the campaign because, she said, "I could really do with being financially literate myself."
In the US, the National Financial Educators Council, which campaigns for people to have access to the knowledge and guidance they need to foster greater financial well-being, has won the support of a star-studded line-up of sporting heroes, comedians, and actors. The Council estimates that financial illiteracy costs American families an estimated $415 billion each year. The Atlanta hip-hop artist 21 Savage, another celebrity who admitted to "knowing almost nothing about bank accounts," when he was young, is backing the Get Schooled nonprofit that promotes financial literacy among teens prepping for college.
In the UK just this week, judges of an award given to the country's best personal finance teachers urged the Government to extend mandatory financial education from secondary schools into primary schools and sixth forms in England. In an open letter to the Department for Education and the Financial Conduct Authority's consumer panel, judges of the Interactive Investor Personal Finance Teacher of the Year Awards 2021 called on the Government to 'take the financial education of our children and young people seriously.'
This is fully supported by a name associated nationwide with great money management skills – that's Martin Lewis the founder of MoneySavingExpert.com. He's on UK TV, in all the newspapers and magazines, on radio and online giving tips on how to get the most for your money. Martin has now contributed to the new All Party Parliamentary Group on Financial Education for Young People which also wants to see all children across the UK to be taught basic money skills in primary school by 2030, which means adding financial education to the primary national curriculum. You see they all believe that the younger people learn smart money management skills, the better prepared they are for life.
We applaud all these efforts and the many more taking shape around the world because they are fully aligned with Edfundo's founding ethos of educating our kids and teens to be more money smart so they are financially resilient in the future, which will also make them more able to balance their mental wellbeing.
And here's a thing.
While campaigns for increased financial literacy are gaining momentum worldwide, so too are campaigns for greater awareness of mental wellbeing – and celebrities including sporting stars have lent their personal brand power to these. The two though – financial literacy, or illiteracy in many cases, and mental wellbeing – are inextricably linked.
The UK's Mental Health charity Mind states with some authority that money problems can affect our mental health. Mind says poor money management can lead to anxiety and panic attacks, sleep deprivation, poor eating habits and a break down in social lives and relationships leaving people feeling lonely or isolated.
That's what we at Edfundo also believe and we know that teaching money management to kids and teens does work – as long as it's taught properly. That's something we know quite a bit about as both Edfundo Simon and I are teachers, and we believe kids and teens learn by doing. That's why when the Edfundo smart money app goes live in early 2022, you'll find it equipped with lots of money management tools for parents, their kids, and teens, in a fun and engaging style. As we enter a New Year, we traditionally wish people health & prosperity – the two are linked in this most standard of greetings – let's make it happen by ensuring that all our kids and teens have the knowledge and resources they need to be money smart and free of the mental stress that could otherwise blight their lives.